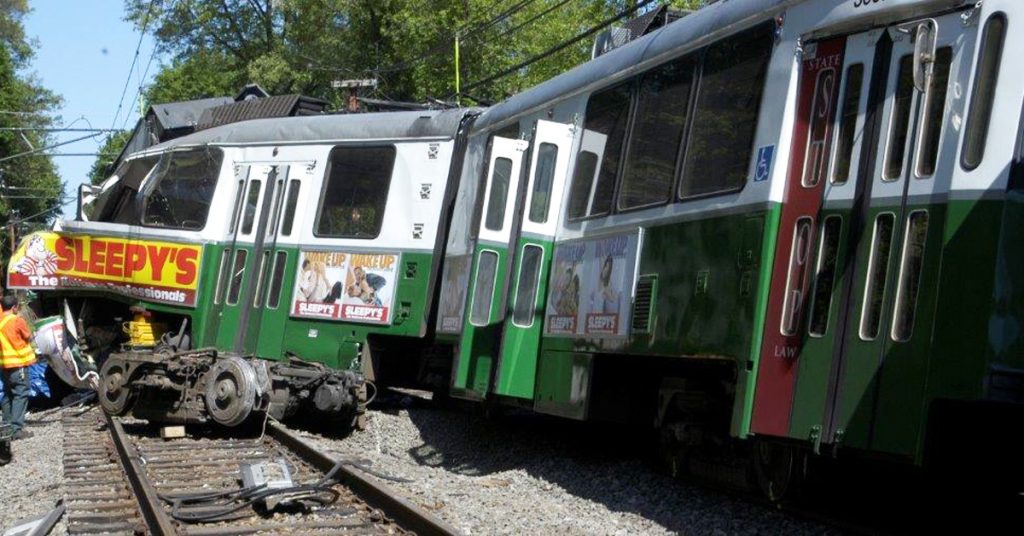 Two MBTA subway derailments have injured over a dozen and shaken hundreds of Boston commuters over the past week. At least 12 of the injured passengers were transported to local hospitals. You are not alone if you are watching and wondering if Boston's subways are safe for use.
According to news reports, the first derailment happened over the weekend (June 9, 2019), when a Green Line trolley derailed in a tunnel near Kenmore Square. This accident happened about 11 a.m. Police and firefighters aided 150 passengers off the derailed trolley and out of the dark tunnel. Another 500 startled passengers were evacuated from other trolleys along the Green Line. Eleven people were injured, with 10 people sent to local hospitals. The Green Line trolley operator was among those injured.
Soon after, The Boston Globe reported the train derailment was not due to aging infrastructure or equipment, but was "operator-related." The MBTA suspended the 62-year-old operator pending the outcome of the investigation.
WHDH reported the operator had three years of experience operating trains. Meanwhile, The Boston Globe reported the train derailed after the outbound D Line train left Kenmore Square. The trolley operator approached a signal marking where the D and C lines split (near Beacon Street and Commonwealth Avenue). He kept traveling over a switch that was in the process of switching between the lines.
Then Tuesday morning (June 11, 2019), a Red Line train derailed near the UMass Boston campus and the John F. Kennedy presidential library. About 60 passengers were evacuated. Despite the terrifying scene, just two people were treated for injuries. One was treated for a hand injury at the scene. Another person initially left the crash scene, then returned, asking to be transported to a hospital for neck pain.
Crews were still working to repair the Red Line damage Wednesday, leaving hundreds of commuters without their usual way into Boston. The Red Line provides services through Quincy, downtown Boston and Cambridge. The line ends at Alewife station.
The 39-year-old operator has been taken off duty pending the outcome of the investigation, according to WHDH.
According to MBTA ridership figures, the red line carried 272,000 people daily in 2013. This makes it the busiest subway line. The Green Line was second, with 227,000 passengers. The Green Line and the Mattapan Line are the only light-rail trolley systems.
Unfortunately, MBTA train derailments are more common than the public may realize. The Boston Globe reports MBTA trains have derailed 43 times over the past five years. This is the second-worst safety record in the U.S.
Train derailments must be thoroughly investigated by an experienced lawyer. Causes can include operator error, cell phone use, texting or speeding. Aging infrastructure and equipment failure are other potential causes.
If You Were Injured in a MBTA Train Derailment
If you were injured, it is in your best interest to receive a medical evaluation from a hospital or your physician. Then consult an experienced MBTA accident lawyer and learn your legal rights.
With more than 100 years combined experience, Breakstone, White & Gluck is experienced in representing individuals who have been injured by the MBTA. Our attorneys have investigated and represented clients injured by Green Line trolley collisions, MBTA bus crashes and other accidents. We have also represented families who have lost loved ones in MBTA accidents.
For a free legal consultation, contact Breakstone, White & Gluck at 800-379-1244 or 617-723-7676. You can also use our contact form.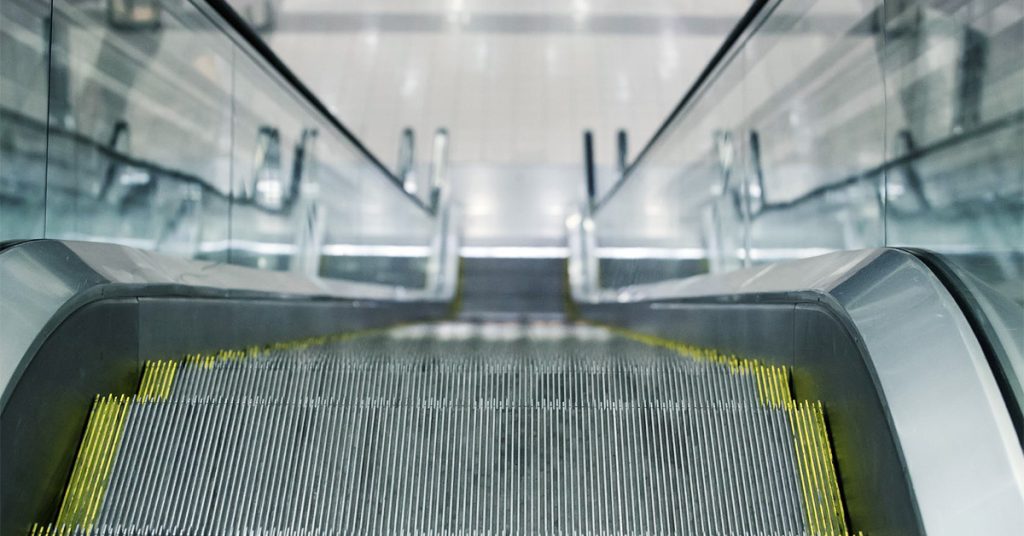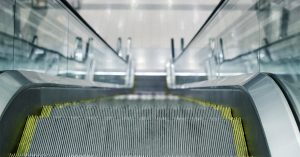 Commuting is a major stress in the Boston area. Having to ride the MBTA should ease the burden. But it often just adds anxiety, especially for commuters at the Route 128/University Station in Westwood.
Two news stories have put the spotlight back on the long-running equipment and system problems at the Westwood station, including out-of-service elevators and escalators. Offering both MBTA and Amtrak train service, the Westwood station serves half a million commuters each year. When systems are running on time, you can take the MBTA into Boston in less than a half hour. The MBTA also offers service to Providence or Amtrak provides travel beyond Rhode Island.
With over 2,500 spaces, the Westwood station is also one of the rare MBTA stops where you can still find a parking space. The problem is walking through the station.
The station is owned by Amtrak, which has frequently closed escalators and elevators over the past few years. One of the two elevators has been out of service altogether for several years. They are in no condition to re-open. According to a recent NBC Boston report, every escalator and elevator has expired state certifications. NBC Boston first reported on the station three years ago, so this isn't a new story. It is just one which has grown worse.
Amtrak says it has no responsibility to make repairs, citing federal law which exempts it from meeting all state and local building regulations. State officials say they have met with Amtrak, to no avail.
Failure to maintain the escalators and elevators creates a safety hazard for commuters and puts an extra burden on the handicapped. NBC Boston interviewed a rider who was legally blind and spoke about having to climb the Westwood station's tall staircases. As a result, he has missed his special needs van on some days.
We need to learn from past tragedies on escalators and elevators, including the fall that killed 4-year-old Mark DiBona in 2011. The child fell from a defective second-floor escalator at the Auburn Mall. The escalator had a 6 inch gap, which exceeded state regulations. Lawyers for the boy's family said the escalator management company was aware of the gap and had filed plans with the town to fix it. But the company never followed up. The little boy suffered a head injury in the fall and died the next day.
Hopefully, the state, MBTA and Amtrak will reach agreement on the much needed repairs at the Westwood station soon. All three have a responsibility to the public and commuters. But it's also important because another public safety concern has recently arisen at the station.
After a long day in Boston, every commuter just wants to get home. Over the past year, the rush has gotten worse at the Westwood station. Some commuters are now running to their cars to beat traffic backups and 20-minute delays leaving the station.
The traffic backups are a new development. Drivers used to have two choices to pay for parking. They could pay inside the station with their credit card or they could simply drive through the parking garage exit. The parking fee would be deducted from their car's EZPass. Now, the MBTA requires drivers to stop at the parking exit and select how they want to pay. Meanwhile, traffic lines up and pedestrians are put at risk.
WBZ's I-Team reported on the parking garage earlier this month. The MBTA said the new system has reduced duplicate charges, resulting in fewer refunds. But things need to change at the Westwood station before there is a serious pedestrian accident.
If you see a safety hazard in any MBTA station, we encourage you to take a photo with your cell phone and report it. You can also report equipment that is out of service for a long period of time.
We suggest reporting the problem to at least two offices – the MBTA and the local police department. A local police department can log your complaint immediately while the MBTA or MBTA police may not respond for a few days.
You can also try submitting complaints to the town officials in the community where the MBTA station is located. Try the local building department, the Board of Selectmen or City Council office. Other resources are the state Department of Transportation, your state representative and your local regional transportation agency. These offices may not be directly responsible for a train or bus station, but it may help to keep them aware of ongoing transportation and safety issues.
Here are a few links:
MBTA Customer Support. This page gives you the option to upload a photo.
Regional Public Transportation Authorities in Massachusetts
Massachusetts Department of Transportation
About Breakstone, White & Gluck
The Boston personal injury lawyers at Breakstone, White & Gluck are experts in handling claims involving premises liability and injuries caused by defective property conditions. If you have been injured by someone's failure to maintain their property, learn your rights. For a free legal consultation, contact Breakstone, White & Gluck at 800-379-1244 or 617-723-7676 or use our contact form.
State officials are investigating a MBTA Green Line crash that sent 37 people to area hospitals Thursday, according to The Boston Globe. One trolley rear-ended another parked in the Boylston Street station, causing dozens of injuries as passengers boarded. Media reports described the injuries as non-life threatening.
An MBTA spokesman told the Boston Herald there is "no evidence of cell phone use" by the 46-year-old operator whose trolley drove into the parked train.
The operator has been placed on paid leave until the investigation is complete. He has been operating trolleys with the MBTA for six years and has no accidents on his record, the MBTA spokesman told the Boston Herald.
A few hours after the subway accident, The Boston Globe reported that MBTA inspectors had ruled out track and signal problems as a cause and were investigating whether equipment failure or operator error was to blame.
The MBTA has experienced several accidents on the Green Line in recent years which have caused passenger injuries. In 2008, a Green Line trolley slammed into another trolley stopped at a red light in Newton. The driver was killed and one passenger was seriously injured. The property damage was estimated at $8 million, according to WBZ.
In May 2009, 68 people were hurt in a train crash at the Government Center Green Line station. This was blamed on an operator who was texting while operating his trolley. He was fired and later pleaded guilty to a criminal charge of negligence in exchange for two years probation and 100 hours of community service.
According to media reports, the MBTA has settled some claims from injured passengers in the 2009 trolley crash, while others have filed personal injury lawsuits. In the first case that went to trial last June, a jury awarded a $1.2 million judgment to a Scituate woman who was seriously injured. She suffered a herniated disc and neck injuries which left her unable to return to work as an airline ticket agent.
Over the last twenty years, Breakstone, White & Gluck has represented several clients in cases caused by the negligence of the MBTA. In 2008, our firm obtained a $3.98 million verdict for a woman who was struck by a MBTA bus while crossing the street and lost her leg as a result. The final award with interest after the MBTA exhausted appeals was $7.1 million. Click to read a report and past blog entry on the case.
Read More