Attorney David W. White Interviewed by Boston 25 News on Liability in Pothole Accidents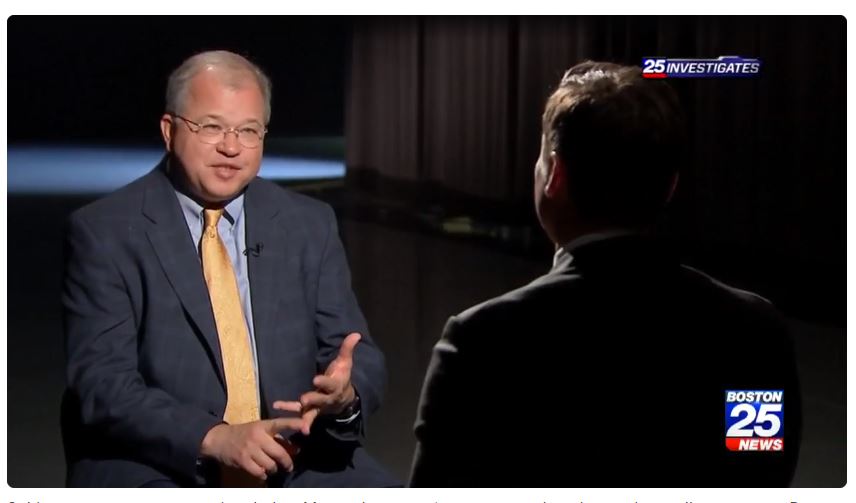 Attorney David W. White was interviewed by Boston 25 News for a story which aired last night, "Mass. 'Pothole' Law Leaving Many With a Hole in Their Wallet." The 25 Investigates team found cities and towns in Massachusetts are not compensating drivers for motor vehicle damage caused by winter potholes on municipal roads. Surprising many is that state law favors this position.
"You would think the law would be a little more supportive of people who suffer damages to their cars because we can't maintain our roads," Attorney White said in the interview. He later added, "The city can say you were 1% negligent yourself and that is an absolute defense to the case. And they'll win, they will win."
The investigative team found a handful of exceptions when cities actually paid drivers for pothole damage. But most drivers in Massachusetts had to foot their own bill, at an average cost of $306, according to AAA. The costs can be much higher for some drivers.
If a driver is successful in making a claim, there is a $5,000 maximum compensation.
About Breakstone, White & Gluck – Boston Car Accident Lawyers
The Boston personal injury lawyers at Breakstone, White & Gluck specialize in representing those injured by negligent and reckless driving in Massachusetts. If you have been injured in a car accident or a truck collision, seek immediate medical treatment and consult our attorneys to learn your legal rights. For a free legal consultation, call 800-379-1244 or 617-723-7676 or use our contact form.