Food Recall for Ocean Spray Dried Cranberries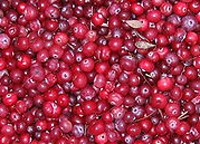 As the Christmas season begins, one Massachusetts company remains bogged down in Thanksgiving, after issuing a recall for its popular dried cranberry snacks.
The day after Thanksgiving, Ocean Spray of Middleboro issued a recall for four package sizes of its Original Flavor Craisins Dried Cranberries product. The company voluntarily recalled the snack because of the possibility packages contained small hair-like metal fragments. The metal fragments resulted from an equipment malfunction on a production line, a company official told Vitals, an MSNBC.com blog.
Ocean Spray said it has received no consumer complaints or injury reports. Dried cranberry snacks are a growing product line for Ocean Spray. Last summer, a company official told the New England Business Bulletin that it was planning to expand its Middleboro facility and produce a third dried cranberry product.
The following Ocean Spray Original Flavor Craisins Dried Cranberries are part of this product recall:
5 oz Craisins® UPC: 00293-000
10 oz Craisins® UPC: 29456-000 and 29464-000
48 oz Craisins® UPC: 00678-318
10 lb bulk ingredient & foodservice UPC: 03477-000
Click here to see the full list with production dates for the recalled products.
Consumers who have purchased the recalled products are advised to discard them and preserve the UPC label and best by date. They should contact the Ocean Spray Consumer Hotline at 1-800-662-3263 for a coupon replacement.

The Boston product liability lawyers at Breakstone, White & Gluck are experienced and skilled in handling cases involving defective products which cause serious injury, including food products, medical devices and pharmaceuticals. If you have been injured, it is essential to contact a Boston product liability lawyer and learn your rights for seeking compensation. For a free legal consultation, contact us today at 800-379-1244 or 617-723-7676 or use our contact form.