Breakstone, White & Gluck Answers Safety Questions about Bicycle Helmets
Breakstone, White & Gluck is pleased to be donating children's bicycle helmets again this year through our Project KidSafe campaign. As part of this work, we get to go out and meet children and families at community events. Over the years, we have been asked some great questions about bicycle helmet use. Here are some of our answers: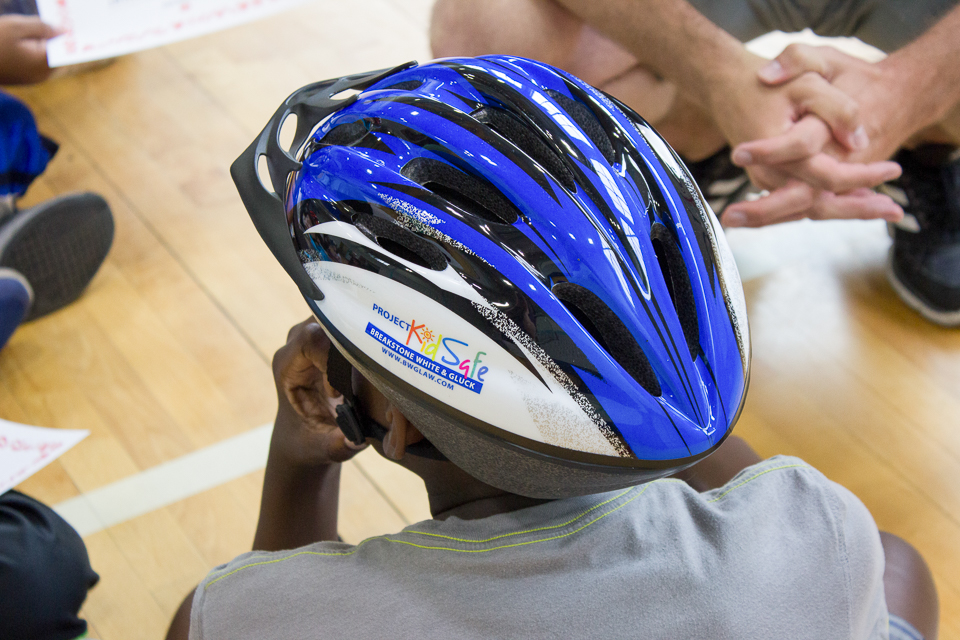 Do I Have to Wear a Bicycle Helmet?
Yes! Massachusetts law requires cyclists 16 years old and younger to wear bicycle helmets when they ride. If you want to learn more, the statute is M.G.L. c. 85 § 11B.
While the law does not require parents to wear helmets, we encourage you to do so. If you wear one, your children will follow your lead and take the message to heart. Wearing a bicycle helmet is the most effective step you can take to prevent a serious head injury if you are involved in a bicycle accident. This is a good lesson for your children to learn early on.
What Else Should I Know About the Law on Bicycle Helmets?
M.G.L. c. 85 § 11B states helmets must be secured to a person's head by straps and meet the safety standards set by the U.S. Consumer Product Safety Commission.
When Should I Replace a Helmet?
Always replace helmets after a fall or bicycle accident, even if it does not appear damaged. Also replace the helmet if it no longer fits or the straps have worn. If the helmet is over three years old, it should be replaced.
Can Helmets be Handed Down from Child to Child?
Unlike bicycles, it is probably a better practice to not pass helmets down to younger siblings, unless they are still in excellent condition. If you are still considering re-using a helmet, think about how long the first child wore it and if they had any cycling accidents or falls. It is hard to know how many times a child has fallen, so the safe bet is to get a new helmet.
---
About Breakstone, White & Gluck and Project KidSafe
Breakstone, White & Gluck, a Boston personal injury law firm, launched our Project KidSafe campaign in 2013, with a goal of encourage safe bicycling. We have donated over 7,000 bicycle helmets to children throughout eastern Massachusetts and have worked with organizations such as Boston Bikes' Roll It Forward, Massachusetts Safe Routes to Schools, Bikes Not Bombs and local bicycle committees and police departments.
Our attorneys have published safety and other informational materials for cyclists on our website:
What Every Massachusetts Cyclist Should Know About Car Insurance
Many cyclists are unaware they can purchase coverage for bicycle accidents through their car insurance policies. This is important because many drivers are underinsured or uninsured and many injured cyclists have to recover medical costs and other damages through their own car insurance policies. Read more.

Massachusetts Bicyclists' Rights and Responsibilities
Read a summary of the responsibilities of cyclists and motorists in Massachusetts.